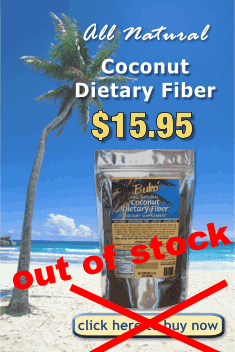 Supports healthy digestion, improves nutrient absorption
All natural food source, vegan friendly
Delicious taste, pleasant aroma
Free of contaminants
Unrefined, non-bleached and non-deodorized
Great for substitution in recipes
Bukó Coconut Dietary Fiber is made from the freshest coconuts. It is a natural high quality food supplement and ingredient used in snack food and baked products. Bukó is an excellent source of dietary fiber designed to support a healthy digestive system. Bukó mixes well with any food source, especially liquids and comes in a convenient re-sealable pouch.
How to Use Bukó Coconut Dietary Fiber
There are many ways to use this pleasant product. Mix 1 tablespoon with hot or cold drinks (fruit juices, coffee, tea, hot chocolate) in the morning and evening. You can also mix it with oats, cereals, muesli, or nuts. Try mixing it when using flour for baking up to 5% to 20% for all baking products and snack foods. It is also very useful when rubbed onto the skin to exfoliate dead skin.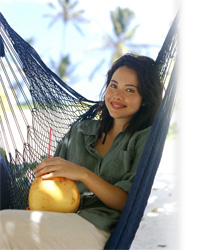 Testimonials
"I have been reading that using fiber each day can help create a healthy digestive system. I have started to use the Buko Fiber and really like the taste. I just open up the re-sealable pouch and sprinkle some on my morning cereal. Works pretty good."
Darren L.
"I have been using fiber in my diet for a long time at my doctor's suggestion. I am thoroughly enjoying using this Coconut fiber as it is pleasant to use, tasty and I can be sure that it is an all natural solution to my fiber needs."
Chuck S.
Frequently Asked Questions about the Buko Fiber
What is Buko Dietary Fiber?
It is coconut fiber that is derived from the meat of the coconut. It is a good source of dietary fiber and often has higher fiber content than other leading source of fiber such as wheat bran, oat bran, rice bran and psyllium.
How is Buko dietary fiber made?
For generations in the Philippines they have been making virgin coconut oil by hand, using a traditional Philippine method of extraction. First the fresh coconuts are opened and the white meat is grated into flakes. Then the flesh is pressed, yielding a fresh coconut milk. This is all done at a very low temperature (cold-pressed). After the coconut milk is extracted, then the white grated flakes are collected and then taken to a facility were they are processed into fine powder form for palatability.
How is it used?
Just sprinkle onto any meal or cereal or mix into any liquids such as juices or smoothie drinks.
What is the taste?
It has a mild nutty coconut flavor that is highly palatable unlike other dietary fibers. It is easy to swallow because it does not thicken or gel.
How often should I use it?
Use it as often as needed
Does coconut fiber need to be refrigerated and what it the shelf life?
No, coconut fiber does not need to be refrigerated and there is a 2 year shelf life on an unopened package. We have placed the product in a re-sealable pouch to ensure freshness.
Recipes
We have put together some great recipes using our Coconut products- If you have a recipe you would like to share e-mail us at info@cocobuko.com for consideration of inclusion in our recipes section. click here for recipes